About the
Project
Behind this project are two leading Latinamerican companies. Spectrum, a real estate developer with more than 27 years of experience, is part of a larger group, "Grupo Pantaleon."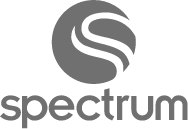 SEE MORE

About
Spectrum
Spectrum aims to transform cities by developing spectacular communities where everyone wants to live. Today, this commitment is confirmed by offering projects to diverse clients, which improve their quality of life by integrating everything they are looking for in one place.
About
pantaleon
It is an agroindustrial organization dedicated to the responsible processing of sugarcane for the production of sugar, syrups, alcohols, and electric power. With over 170 years of experience, the company has developed businesses based on values, long-term vision, profitable and sustainable practices over time.
SEE MORE

About
Synergy
Synergy Industrial Park is the industrial park that perfectly fits the need to update industrial operations, in order to effectively respond to market challenges, optimize business profitability, and scale to another level.
Do more
with less
At Synergy Industrial Park, our business partners will be able to operate more agilely and efficiently in terms of costs. They will have access to a reliable supply of energy, high-quality water, and additional services that will help increase their productivity.
Master plan
Synergy Industrial Park is much more than just warehouses. It has a master plan designed by EDSA, one of the world's leading industrial park design firms. It covers more than 4,700 hectares and will be developed with residential, commercial, university, technical college, hotel, entertainment, restaurant, hospital, supermarket, convenience center, parks, wide avenues, sidewalks, bike paths, and multimodal mobility projects, among others. It is planned and designed to prioritize the development of businesses that value competitiveness.
A fully-integrated industrial park that is part of a larger business plan to enhance your productivity.
Energy
69,000 kV electrical substation with redundancy and capacity for 60 megawatts.
Groundwater
over 287,000 cubic meters of groundwater

Services
Planning, design, paperwork, and construction services for industrial warehouse.

Gas Station
With special rates

Optical fiber
Logistic tracking service
Logistics and tracking for transportation
About Synergy
Industrial Park

A well connected industrial park
Location, technology, workforce, convenience, and resources are at their best. The capital city is just 50 km away, and the Pacific port is only 50 km away. Supply of workforce is no problem; low cost of energy supply. Abundant and inexpensive water supply.
● Location: easy access to main highways
● Just 50 kms away from the pacific port
● Just 50 kms aways from the main city of Guatemala
● Easy access to man power
● Energy supply
● 2 circuits 69kV power lines
● 1 circuit 13.2 kV power line
● Water supply

Focus on your core
Forget about the usual operational, permitting or legal problems that arise when starting operations in a new country. We will take care of all the tasks for you. So you can focus on your core business - production or distribution. Through the services we provide, we help you focus on your core business - production or distribution.
● Planning, design, construction
● Legal support
● Planning
● Permits
● Design & value engineering
● Project management & construction

Flexibility
Warehouses for rent. Build or buy whenever you are ready. Take advantage of the cluster-oriented design. Synergy Industrial Park created everything to improve performance and profitability.
The choice is yours
● Warehouses for rent
● Build to suit
● Efficient infrastructure that will help you increase productivity
● ZDEEP cluster (tax benefits)
● Non ZDEEP cluster
● 29-89 (tax benefits)
Contact Us
Synergy is by far the most intelligent choice when starting operations in Guatemala. We look forward to discussing the details with you. Join us. The future is here.